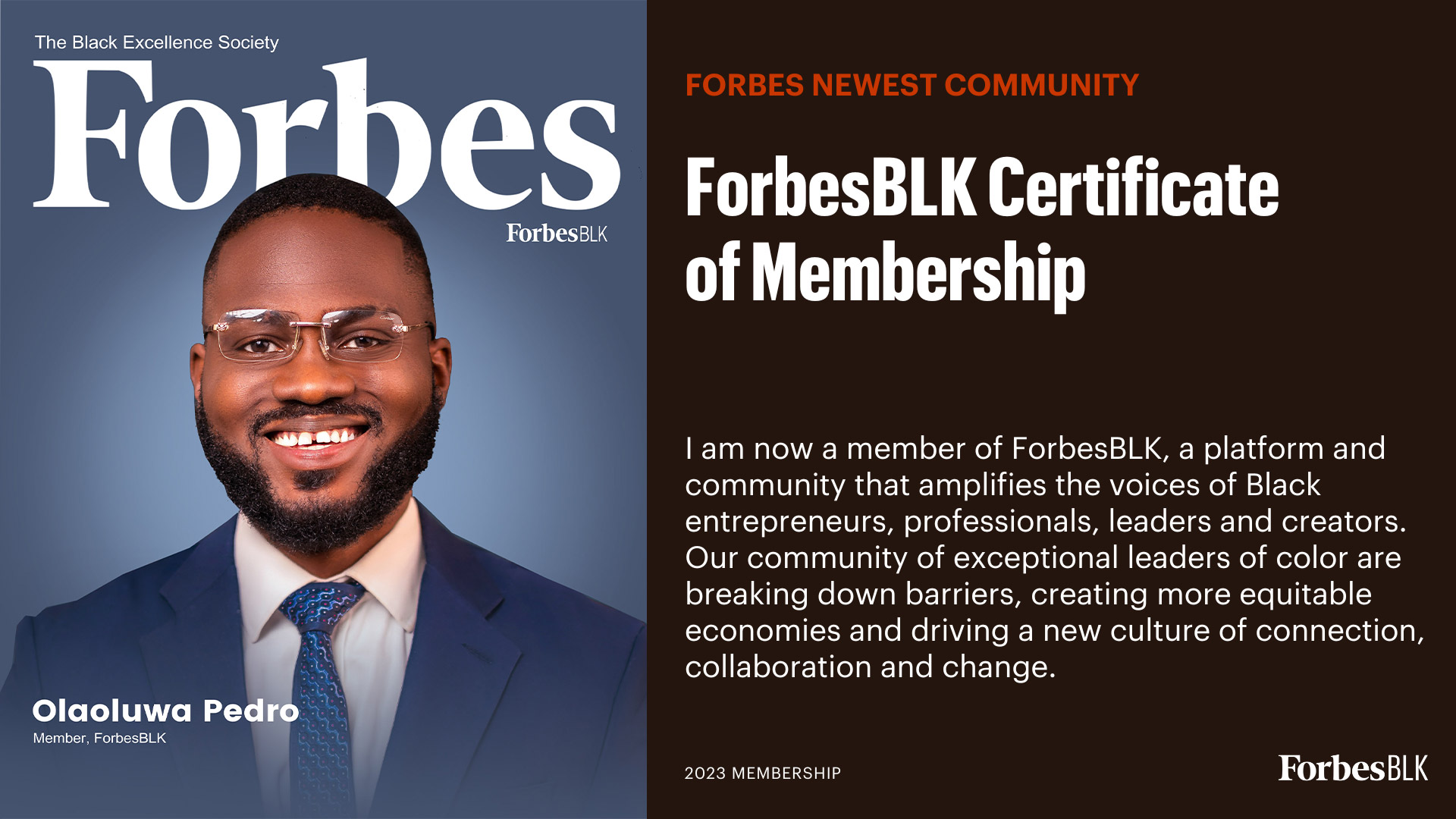 Olaoluwa Pedro, Chief Communications Officer of Brandz Digital Agency, a leading digital marketing agency in Nigeria, has joined ForbesBLK, a global network of Black entrepreneurs, professionals, leaders, and creators driving systemic change in business, technology, culture, and society.
Forbes Legacy: Celebrating Diversity and Innovation
Today, we celebrate this significant milestone in the journey of Olaoluwa Pedro, a recognition that embodies not only personal growth but also an unwavering commitment to excellence in the tech ecosystem.
Forbes, an institution with a century-old legacy in business journalism, has recognized the value of diversity, innovation, and the achievements of black founders like Pedro.
Driving Digital Transformation and Growth
Pedro is a digital transformation expert with a passion for helping startups scale into successful brands. Throughout his career, he has always been captivated by the potential of technology to drive business growth and sustainable change.
Pedro's expertise has helped over 200 startups, some of which have raised a combined seed capital of over $6 million. Additionally, He has worked with clients across a variety of industries, including e-commerce, education, health, entertainment, and fintech.
A Track Record of Excellence
Pedro's achievements and contributions have not gone unnoticed, and becoming a member of ForbesBLK is a remarkable honour. ForbesBLK provides its members with access to exclusive events, educational experiences, and other opportunities that empower personal and professional success.
The Journey Forward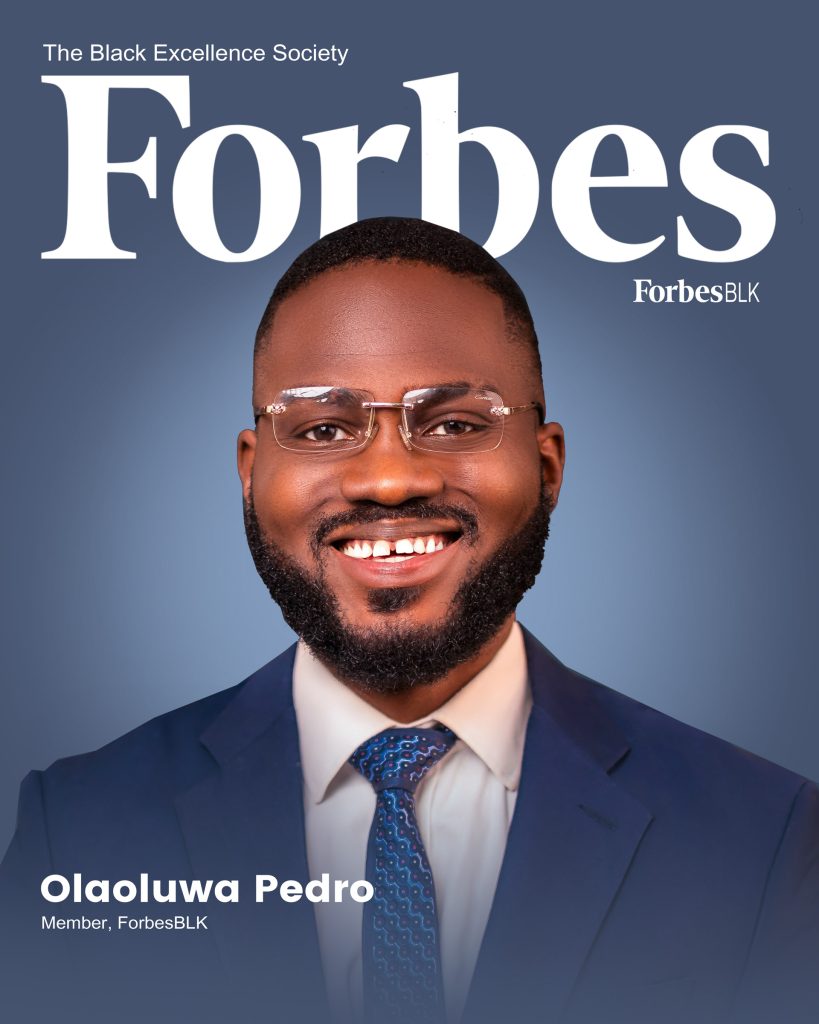 Pedro is excited to be a member of ForbesBLK and looks forward to collaborating with fellow members who are passionate about creating lasting impacts.
He believes that digital transformation is the key to unlocking the potential of Africa and the diaspora, and hopes to use his platform to inspire and support other black entrepreneurs and innovators.
While joining ForbesBLK is an incredible milestone, it's also a reminder of the journey that lies ahead for Olaoluwa Pedro. As a member of this esteemed global community, Pedro's commitment to driving positive change is stronger than ever.
Conclusion
Looking at the journey so far, Pedro extends his heartfelt gratitude to everyone who supported him on this remarkable journey. This achievement is a testament to the unwavering support of mentors, colleagues, family and friends who believed in him and his vision.
To ForbesBLK, Pedro expresses his deepest appreciation for welcoming him into their global community. Together, they will continue to redefine the boundaries of digital transformation and leave a lasting legacy of innovation.
Stay connected for exciting news as we embark on this exciting journey of innovation, transformation, and outstanding achievements.